In the beginning…
There was an idea!
It was the year 1938. There was an idea!
Three brothers: Late Mr. Mohammad Hussain, Late Mr. Sultanali & Late Mr. Alihusain, sons of the Barodawala family came up with the idea of starting a metal packaging company
They understood the infinite possibilities of GROWTH in 'Tin packaging' what many would dismiss as mundane metal-tin.
Thus was born Zenith Tins Pvt. Ltd.
Three brothers, blessed with entrepreneurial vision worked hard to ensure that Zenith is shaping as one of the foremost TIN packaging companies handling TOP MOST BRANDS in India.
The journey from 1938 to the 50's, 60's, 70's and 80's saw new brands getting associated with Zenith and we grew from strength to strength.
The talented and enterprising NEXT-GEN of Barodawala family have constantly strived to take the company to the world platfom by exporting World Class Packaging.
Over 80 years, with changing times… Now, Zenith Tins is spread over 80,000 sq.ft. with offices & plants in Mumbai and Vadodara. with 'High-End Printing Technology'.
All our operations and infrastructure have been certified with ISO 9001 (Quality) and Environmental (14001), Occupational Health & Safety (18001) and Food Safety (22001) Management Systems.
ZENITH's foremost priority;
1) Client's Utmost satisfaction
2) Integrity
3) Quality & Timely delivery operations
The excellence of our products are reflected in the many awards, we have received for packaging excellence, 30 National Awards for excellence in printing and design, India Star and the WorldStar packaging awards.
Can of the Year and the prestigious CLIO Award for Best Packaging
No wonder that Well-known Brands from the World over reach out to us for their tin packaging needs.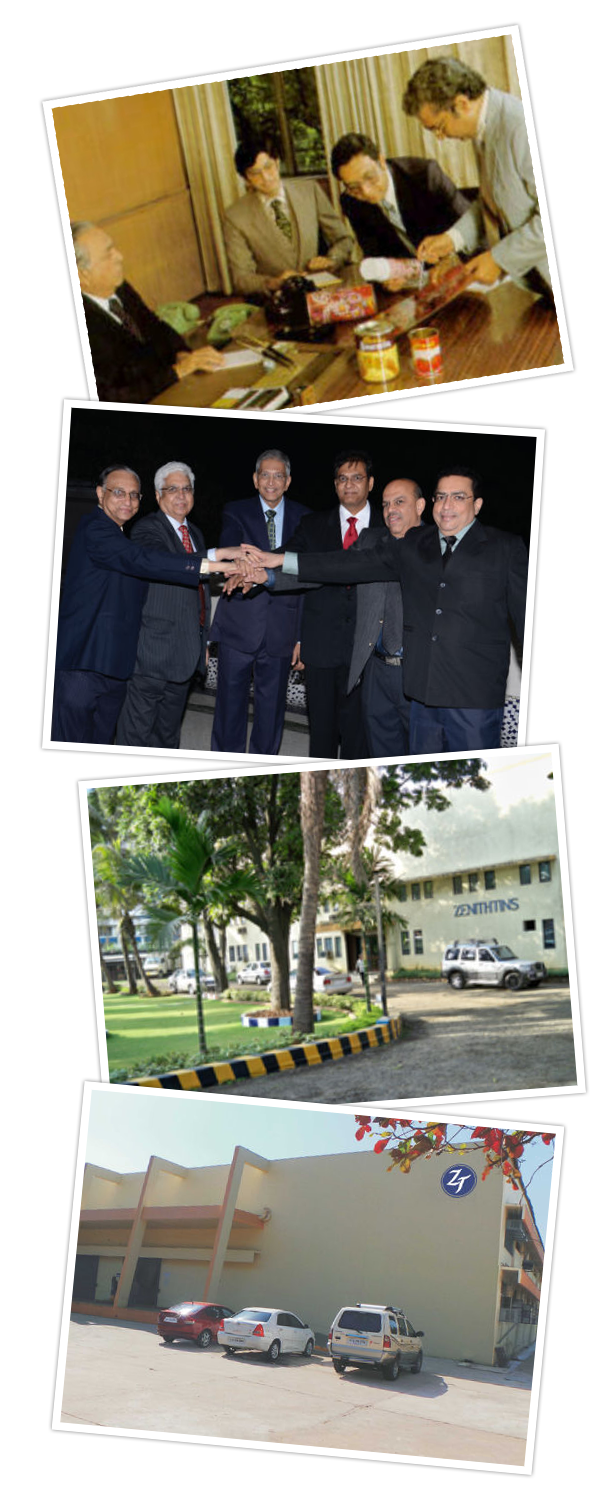 6 Reasons,
why go for TIN Packaging?
1. Recyclable:
Tin packaging is Eco Friendly & completely recyclable over and over again.
2. Less Weight:
Weight of Tin packaging is low and resistance to shocks is high so it is the First Choice over Glass. also storing, loading and shipping is economical.
3. Long Durability:
Tin packaging have a long shelf life.
Due to multiple storage use…
It is ideal for LONG TIME Brand Recall.
4. Totally Secure:
Thanks to its hard body, it can not be easily tampered with.
5. Stays Hygienic:
Tin packaging preserves its perishable food & drink hygienically for longer time.
6. Attractive Aesthetics:
Tin package can be Attractive & Good-looking, that will help to sell the products better.
Packing a Punch:
Irrestible attraction
Remember the time you picked up a product because it looked so appealing?
R A great package does more than just wrapping a product. It keeps it safe… and it has Irresistible attraction to pick, touch & feel
R At Zenith Tins, we add over 80 years of experience to make sure that every package meets stringent quality standards and finally becomes the customer's delight.